Place mouse over 'Training' menu above to display extra options
Fundraising with PRINT GOCCO
A variety of fundraising applications are available, dependant upon the level of student involvement you desire i.e. from a parent operated project [screen printing] to a class run exercise [cards].
These projects are designed for implementation into a school or after school care class, providing a maximum return from the minimal outlay for the PRINT GOCCO Kit.
All equipment [Print Masters, Print Lamps, Ink & Instructions] except card/ paper, are included in the initial kit, so once you have the system you are ready to begin printing immediately.
---
Example of fundraising project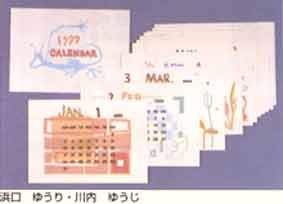 Aim: Create a set of cards designed on a certain topic i.e. Christmas, that are designed, printed and sold by students.
Equipment required: PRINT GOCCO Kit [including Masters/ Lamps & Ink], paper/ card stock for final printing.
Estimated return to school: Selling 250 sets of cards for as little as $5 per pack will return $1250. Less cost of equipment [Kit & Paper], net return should be at least $1000. Of course the more set's created the higher the profit, with up to 1000 sets attainable from each kit!
NB: If the school already has a PRINT GOCCO then the net return should be at least $1,150.
Whilst this is a simple lesson guide, the process can be modified according upon the age/ skill level of the students. Some tasks can be performed by a parent or teacher only ie printing if the age/ skill level is too low.
Plan of Action -
Each student is to draw a design related to the topic you wish to print ie What Christmas means.
This item can be utilised as an important lesson in fine motor skills, design, art, etc and can constitute the majority of the project if used by an art teacher.
All designs are judged by the students [or teachers] and the best 5 designs are selected to be re-produced. This promotes self-esteem and encourages students.

Each design is made into a PRINT GOCCO Print Master - see imaging in B6 - and then printed onto the Card stock/ Paper. Additional colours can be used at this stage.

Once all 5 designs are printed, one each of the designs are assembled into a pack and sold to raise funds.
This process can be used at Easter, Mothers Day, Fathers Day, Birthdays & importantly Christmas.
---
The PRINT GOCCO can also be used for -
Art Projects
School Publicity can be enhanced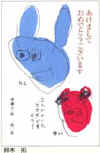 Colour School logo on Newsletters

Programs for plays/ functions

Bulletins/ fliers/ etc

Signs & Posters

Seating Charts

Exhibits
School Awards are now bright & colourful
Certificates & Awards

Ribbons

Diplomas

Badges & Buttons
Fabric Printing
---
Copyright ©2007 NEHOC Australia Pty Ltd. All rights reserved.
---