Place mouse over 'Training' menu above to display extra options

How to use Ink Blocking Sheets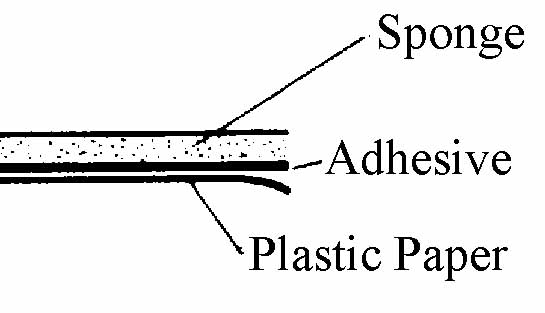 Ink Blocking is contained in each PRINT GOCCO card kit, ready for you to start enjoying the benefits it provides from your very first print. Ink Blocking sheets are a simple construction of foam with an adhesive backing.
When you are printing more than 100 prints, In Blocking is highly recommended as it will:

Greatly increase the number of prints before re-inking [up to 60% more]

Save time re-inking

Stop colours mixing whilst printing

Stop colours spreading to unwanted areas of the screen
---
Using Ink Blocking
1. Cut a strip from the sheet approx 3mm thick with sharp scissors.

If using a Stanley knife or other blade, cut with the paper side facing upwards/ foam down

2. Lift the plastic flap on your Print Master - Ink Blocking is applies to the top/ rough side of the screen

3. Peel the backing off the foam and apply around the outside of your design, leaving a 2-3mm gap.

Do not place Ink Blocking over your design as this will prevent ink from reaching the design and it won't print!

Ensure there are no gaps/ holes where Ink Blocking meets or ink will seep through - eliminating the point of the Ink Blocking.

Ink Blocking can be overlapped without any adverse effect to printing [the raised height is flattened by the Stage Glass]
---
Notes

If the area between the design only allows a thin piece to be inserted [i.e. 1-2mm] then you will need to apply less ink, on either side, as there is less adhesion available and the ink blockings barrier is weakened.

The ink blocking will still stop ink from mixing, however greater pressure or too much ink will render the ink blocking ineffective
---
Copyright ©2007 NEHOC Australia Pty Ltd. All rights reserved.
---